WOULD YOU BELIEVE IT ?
A Cheesy Story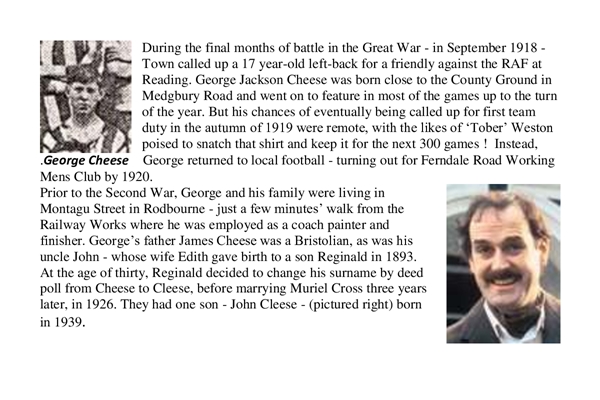 Keeping It In The Family
In 1929, Town goalkeeper Teddy Nash married Florence Bryant - the Swindon Ladies FC goalkeeper. Another connection with the Town's 'premier' female club came with an earlier custodian, Tom Boulton. He married Elizabeth, the sister of Fanny Williams.
Keeping It In The Family - II
It has been well documented that Nathan and Louis Thompson were the first brothers to appear in the same first team line-up for Town since the Stephens twins back in the 1940's.
But there have been occasions when two pairs of brothers have appeared in the same reserve side in the Football Combination !
In 1975/76, John and Gus Gilligan and Dick and Trevor Brinkworth all played together. Both Gilligans progressed to the League side but neither of the Brinkworths made it.
The Football Pink writers reported that they could not remember such an event happening before.
But it did - just three seasons earlier !
Then it was the Syrett brothers, Dave and Peter, with the Strouds - Kenny and Vince. This time it was only the younger of the two siblings that achieved League status - Dave Syrett and Kenny Stroud.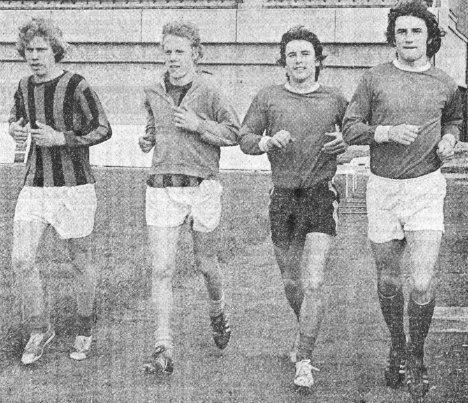 From left : Dick, Trevor Brinkworth, Gus and John Gilligan
Late Deflection
During a game for Swindon Boys at Farnborough in October 1956, Ernie Hunt was some way off target with a powerful drive. According to the Football Pink "…..the ball sailed over the goal and glanced off a passing motor cyclist on the main road outside the ground….."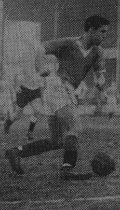 ERNIE HUNT AT 16
Czech Mates
During the 2006/07 season there were two goalkeepers serving in the top four divisions in English football that were born in the former federal republic of Czechoslovakia - Petr Cech of Chelsea and Petr Brezovan of Swindon Town. On October 14, both suffered serious injury and were carried off, Cech with a fractured skull and Brezovan with a fractured arm.
Practice Makes Purse Fat !
For the pre-season practice match between Town's 'first team' and the reserves at the County Ground in 1948, a crowd of 11,882 turned up. The bumper crowd was treated to an eight-goal feast as the Reds defeated the Blues 5-3. All the proceeds for this annual event were divided between local charities.
No April Fools
In April 1911, Town's busy schedule saw them play 13 games in 29 days. In order to complete all their fixtures by the mandatory end date of 30 April, they had to play on Monday, Wednesday, Thursday and Saturday of the final week - with only one game being at home ! But to their credit, they came out of it all with both a League title and a trophy.
Nine were Southern League fixtures (equivalent to the third tier) which culminated in Town winning their first title by a five-point margin from Herbert Chapman's Northampton. The remaining four games were Southern Charity Cup ties, with the semi-final stage having already been reached four months earlier - at the end of November.
Progress had then been stalled following two draws with Queens Park Rangers - and a third was aborted on 4 April when, with a Tuesday tea-time kick-off, poor light stopped play halfway through extra-time . The tie was finally completed a fortnight later at White Hart Lane, where Town came from two goals down to beat the Londoners 3-2.
By the time they went to Craven Cottage for the final, the League had been wrapped up and Town could concentrate on disposing of Southern League rivals Brighton to lift the trophy. But again it took more than one go and a fourth trip of the season to Fulham's home finally saw Town return triumphant just two days before the curtain came down on a momentous season.
Top Bosses
Lou Macari, Ossie Ardiles and Glenn Hoddle were all former international players before taking the helm at Swindon Town. But they were not the first trio of managers at the County Ground who had represented their countries. Ted Vizard (Wales), Neil Harris (Scotland) and Louis Page (England) had taken charge between 1933 and 1953.
In May 1936, Vizard signed Fred Chandler, a former Reading and Blackpool forward. The manager who signed him for both clubs was Joe Smith, who was a teamate of Ted Vizard in Bolton's Cup winning side in 1923. When Smith left Reading, Chandler played for his succeessor Billy Butler - who also played in that first Wembley line-up !
Two Of A Kind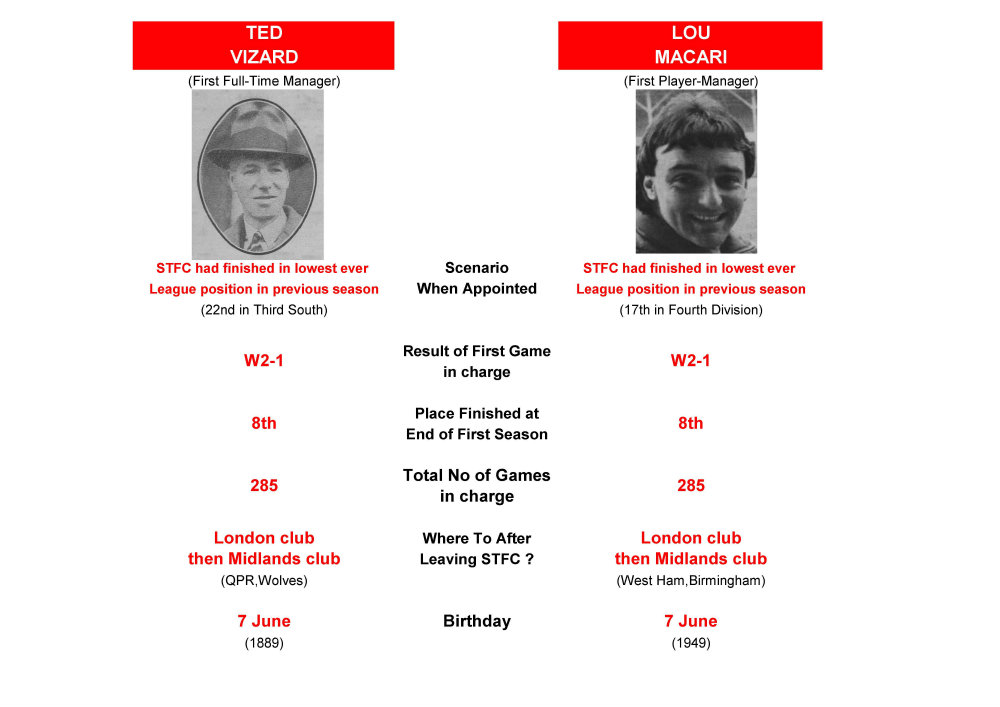 Signing Off
In a strange case of 'feigning injury' Fred Laycock, who ended his League career at Swindon in 1931/32, left the field during Barrow's Third Division North fixture at Rotherham in March 1925 - to sign for another club ! His new employers, Nelson, were duly punished by the F.A. with a fine of five guineas (£5.25p !)
Sent Off Early
Referee Harry Husband, who took charge of Town's Third Division fixture with Chesterfield in February 1960, officiated in the Leicester v West Bromwich F.A.Cup tie at Filbert Street seven days later. But he collapsed in his dressing room at half-time and died hours later at Leicester Infirmary.
Double Header
In November 1904, Town played a League match and an F.A.Cup tie on the same day - and at the same venue ! For the Cup tie, kicking off at 1.00 p.m., Swindon fielded their reserve side against Dorset side Longfleet St Mary's. At 2.45 the first team kicked off a League fixture with Brentford. The 'second string' did rather better, winning 8-0, while the first teamers slumped to their fifth successive defeat, 1-3.
On the last day of the 1884/85 season, 28 March, Town also faced two opponents on the same day. A home game had been arranged against a side representing the Devizes Depot but, due to a mix up with fixtures, the Town were surprised when South Reading turned up at the same time ! So, not to disappoint the spectators who were keen to witness a game against the latter, stronger, opponents the Swindon team agreed to play them both. While the Devizes Depot team proved to be no match for Town and were convincingly beaten 8-0, in the following game South Reading managed to overcome the now tiring hosts 2-1. Nine of the Town side played through both games.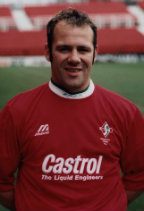 A Cautionary Tale
Midfield hard man Darren Bullock managed to get himself 24 yellow cards in less than 70 appearances for Town ! Ten of them (two of which resulted in a red) came in the space of 15 games in 1997/98. And he began the following season in much the same vein. He collected a booking just 11 minutes in when a difference of opinion with Sheffield United's Roger Nilsen (pictured below) resulted in a melee involving virtually every player. Even Town keeper Frank Talia ran 50 yards to add his input to the debate !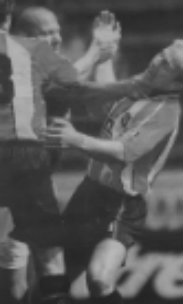 On The Same Side ?
Within the space of three weeks in 1956/57, Bert Head signed two full-backs who had appeared in Leyton Orient's Third South championship-winning side the previous season. In a nine-game run, Stan Earl and Jimmy Lee had helped Orient to eight wins and a draw. They spent 14 months together at the County Ground - but were never once played together in the first team !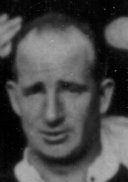 BILL CULLEY
Goal Feast
No less than seventeen goals were scored when Town reserves met Exeter City reserves in a Southern League fixture in December 1928. Swindon's Bill Culley scored five goals in a 12-5 victory ! A fortnight earlier he had hit seven in a 10-3 win against Merthyr.
Second String Superior
Twice in the space of nine weeks, between February and April 1967, Town's reserve side was watched by a bigger crowd than the first team. The first time was when F.A.Cup Fourth Round tickets were on sale at the County Ground - and 9,786 turned up for the visit of Chelsea reserves. Doncaster, who defeated Town 1-0 that day, had 7,935. The second occasion was for the Third Division trip to Workington, where just 1,611 saw Town win 3-1. The reserves beat West Ham 2-1 in front of 2,675 !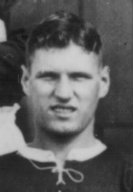 GEORGE POLAND
Poland For Wales
Winger George Poland signed for Swindon in 1934 but failed to make the first team before being released. Five years later, he gained two full Welsh international caps - as a goalkeeper !
Palace Pay The Penalty
Town's 5-3 Football Combination victory over Crystal Palace in May 1961 was an eventful game for defender Peter Chamberlain. He conceded a penalty in the first minute, then went on to score all five Swindon goals !



Dutch Mastered
In a pre-season friendly at the County Ground in August 1979, Town trailed 0-1 to their Dutch visitors JC Roda Kerkrade at half-time. Five substitutes came on for the second half and scored four goals between them to give Swindon a 4-1 victory.
No Fuel - No Duel
Town's home Division Three South fixture with Millwall, scheduled for Christmas Day 1956 was called off, but not due to the weather. Petrol rationing was in force - and with no public transport in operation, there was no option left but to postpone the game.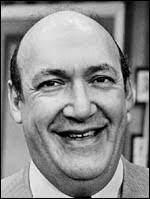 (see Tall Story)
Tall Story
Town's reserve goalkeeper in 1930, Wallace Findlay, lived in Clifton Street when War broke out. His family took in three evacuee brothers from east London. The youngest was a 5-year old who grew to a height of almost 6'7". His name was Bernard Bresslaw !
Low Fives
Swindon Town lost their opening five Division Three fixtures in 1980/81. The reserves also lost their first five games in the Football Combination.
Fixture Frenzy
Town's League programme for the 1902/03 season closed with seven successive home games - the last away fixture being on March 14. Earlier in the campaign they had played seven successive games away, between October 11 and Boxing Day.
Ill-Timed Fixtures ?
On 20 September 1986, Town were due to play at Walsall but the game was called off due to several of Saddlers' players being unavailable through illness. The return fixture, scheduled for 14 February, was postponed 24 hours earlier with seven Town players suffering with 'flu !
Hat-Trick Of Hat-Tricks
In March 1960, David 'Bronco' Layne netted three hat-tricks in the space of eight days. He scored three in successive Third Division fixtures - against Shrewsbury and Southend - and another in a friendly at Gloucester on the Monday in between.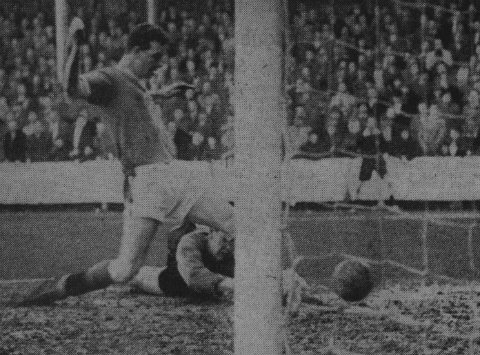 David Layne scoring against Shrewsbury in March 1960
We'll Meet Again
Later that year, between August 27 and December 31, Swindon met Shrewsbury Town eight times - twice in the Third Division, once in the F.A.Cup, three times in the League Cup and twice in the Football Combination !
Technical K.O.?
At Swindon's reserve fixture at Taunton in February 1928, neither side kicked-off ! This was done by the boxer 'Bombardier' Billy Wells. Town won 3-2. Much earlier, in October 1900, a first team game against West Ham at the County Ground was set in motion by the local Liberal Unionist Party candidate Major Pemberton. But on that occasion Town lost 0-1.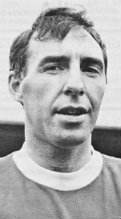 TONY GOUGH
Gough's Gap Years
When Tony Gough made his Town debut against Sunderland in August 1970, it was only his second ever League appearance. The first was for Bristol Rovers 11 years and 121 days earlier. It was an eventful day, with Gough scoring in a 2-0 victory while the goalposts at the Stratton Bank end collapsed !
Brown's Bullets Fire Away
Dennis Brown joined Town in November 1964 and scored at the County Ground in an F.A.Cup tie against Ipswich two months later. But his first 11 League goals were all away ! His first home League goal did not come until his 15th game, against Bristol Rovers in October 1965. In just over 100 appearances for Town, Dennis registered two braces in front of the home fans - yet notched a hat-trick at Orient and all four in a 4-1 win at Bournemouth in October 1966.


Paddy in a Paddy
Only once in their history have the Town conceded ten goals in a peace-time League game - and that was due to goalkeeper Bob Menham missing the train at Swindon ! Full-back Morton 'Paddy' Fagan had to go in goal at Kettering in December 1901, resulting in a 10-1 defeat. Swindon's goal was scored by Kettering defender Billy Draper.

ALBIE EDWARDS
Albie Elsewhere
Just two days earlier, on Boxing Day, Town had turned up a man short for a Western League fixture at Portsmouth, when winger Albie Edwards did not show. On later being called in to the secretary's office to explain his absence, Albie said that he had informed him of his non-availability by postcard - but that had obviously been delayed in the Christmas mail !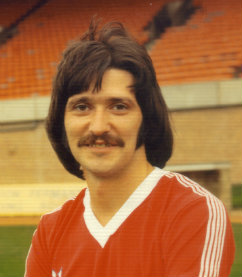 TREVOR ANDERSON
Hats Off to Trevor but ……
In April 1976 against Walsall, Trevor Anderson was successful with three penalties - the first converted in the 27th minute, the second also came before the interval and his hat-trick was completed in the second half.
…… These Were Far From Spot On !
In December 1964, the Reserves were awarded three penalties against Aldershot. In the 27th minute Dennis Peapell saw his shot saved. Before the interval, Bill Atkins sent his spot kick high over the bar. And in the second half, Roger Smart was again thwarted by the keeper !
But the good news was that Town still scraped through 3-2.






Town 'Twins'
In the close season of 1933, one of the many players to be released by Town was Cyril Quinn, an ex-Blackpool forward. One of those signed on to replace him was Fred Fisher, from Mansfield. The two players were born on exactly the same date - 29 January 1910 - just six miles apart. And on 10 April 1993, Mickey Hazard replaced Brian Marwood in the 63rd minute of Town's home victory over Luton. Both were born just a few miles apart in Sunderland - and on the same day.
Home Bias ?
In the only season when F.A.Cup ties were played over two legs (1945/46) Swindon Town played their home leg first. In the seasons that followed - from 1946/47 to 1965/66 - they were drawn at home for their first F.A.Cup match 18 times out of 20 ! The two exceptions were Southend in 1950/51 and Reading in 1957/58.
Weight Behind The Ball
Appointed as a Town scout in 1959, former goalkeeper Albert Lindon appeared at the County Ground six times while player-manager of Merthyr Town. Towards the end of his career, he was the Football League's then heaviest player at almost 16 stones !
Grantham Goal Rush
In a First Round F.A.Cup tie at Grantham in December 1965, there were no goals in the first 52 minutes and then six in the next twenty ! Town won 6-1.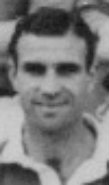 JOE SIMNER
Quick-fire Joe !
In 1949/50, Joe SImner netted 9 League goals for Town - 7 of which came in the opening 20 minutes. In October he struck twice in a 3-1 win over Bournemouth, in the 5th and 6th minutes. When he next found the target, on December 3, Town also went two goals up in the 5th and 6th minutes, Joe and Maurice Owen finding the target in what ended as a 7-1 victory over Exeter.
Down at The Dell
When Town made their first visit to Southampton's new Dell ground on Christmas Eve 1898, their 4-1 defeat was the fourth time that the Saints had recorded that scoreline at home in the Southern League that season. And they went on to register two more in the March, finishing the campaign as champions with six 4-1 victories in twelve games !
No Change There Then
For eleven years - between 1884 and 1895 - Swindon Town used a ground with no changing facilities. The players walked down Devizes Road to The Croft - located in St Margarets Road - after donning their kit at the Fountain Inn (now the Pig On The Hill) !