WELCOME TO THE
SwindonFC1879.com

SHOP!

Here you will find books and a wide range of programmes - all relating to Swindon Town FC.

Programmes are now available here for 50 years ago - when Town returned to the second tier following their League and League Cup 'double' winning campaign.
And there are now around 1,300 others covering most seasons between then and 2008/09 !
However, we put an emphasis on quality rather than quantity and all our stock dating from 1990 is 'as new' - just as you would find if purchased on matchday. Earlier programmes may bear slight creases (particularly on corners) or other minor blemishes – but a description of these will be shown.
Where are the newer ones ?
Sorry, apart from books, we don't sell anything which is less than 10 years old !
If you need a home programme from the current season, it should be obtainable from the Swindon Town club store.
We purchase Swindon Town programmes and memorabilia, but only pre-1960 items. Please e-mail us at sales@swindonfc1879.com if you have something that you think may be of interest. But please note that we do not buy or sell personalised items, i.e. Harold Fleming caps, Steve White shorts, signed balls, etc.

NEW ITEMS IN STOCK!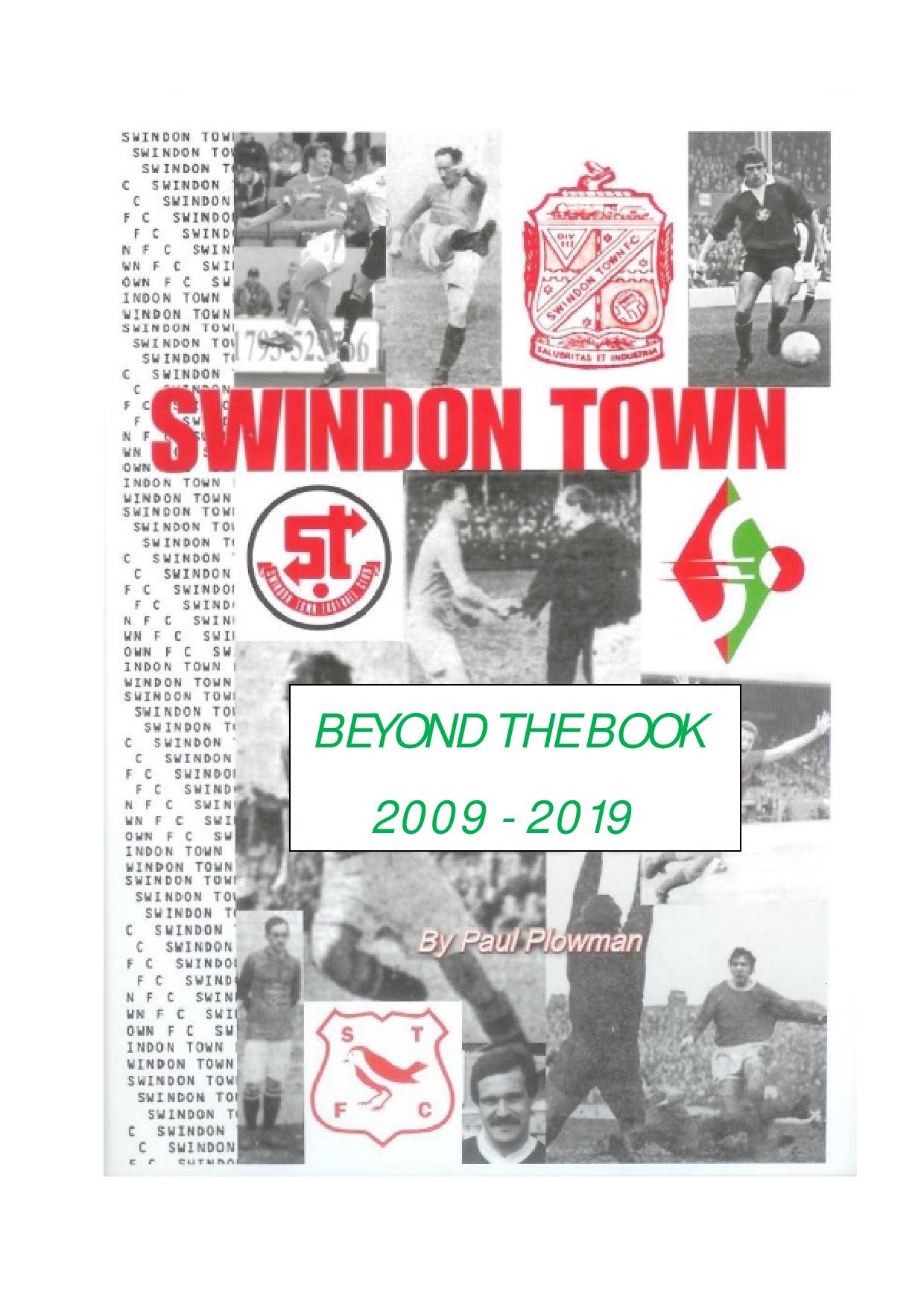 Beyond The Book
by Paul Plowman
£4.50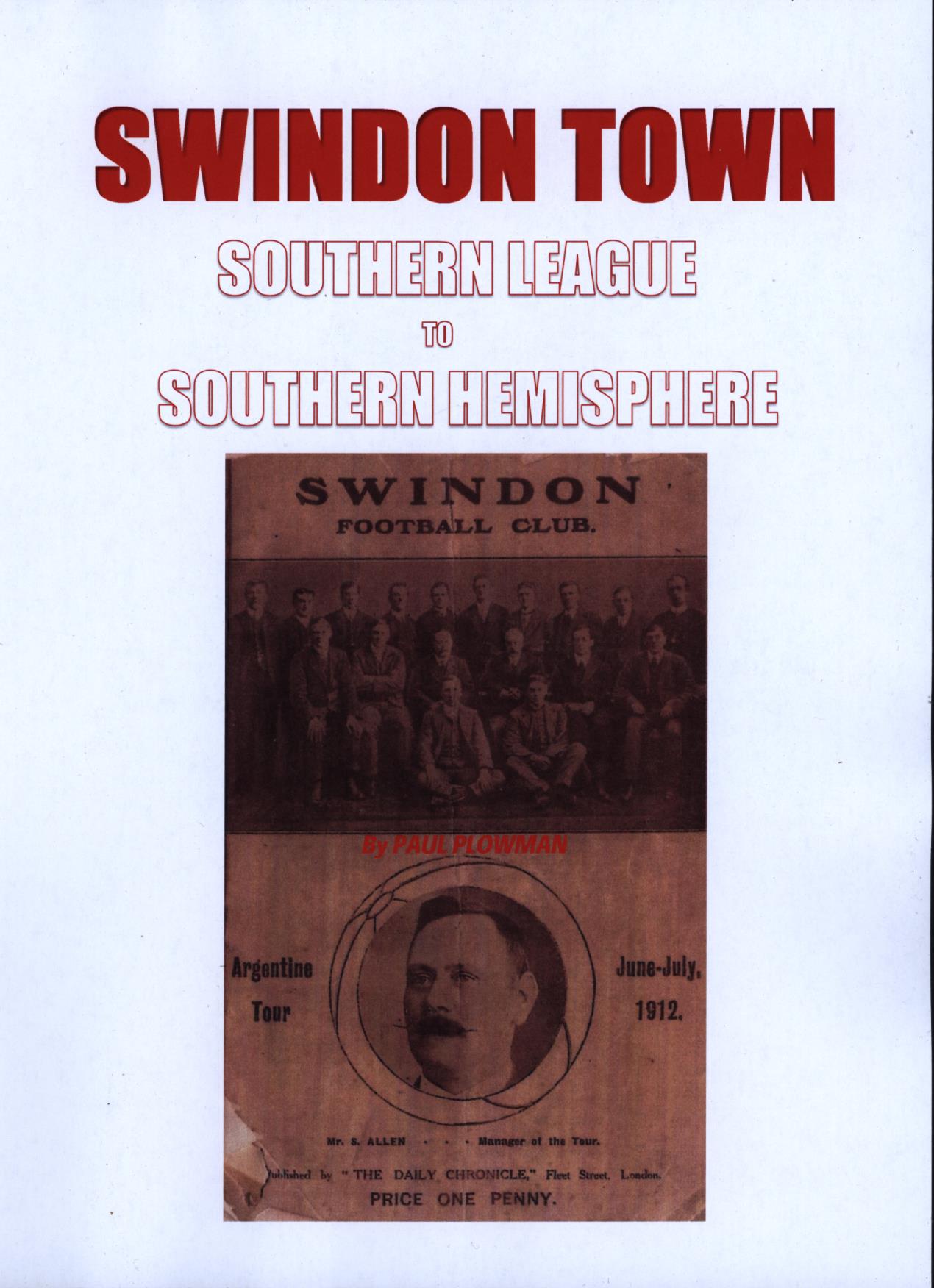 Southern League to Southern Hemisphere
by Paul Plowman
£5.95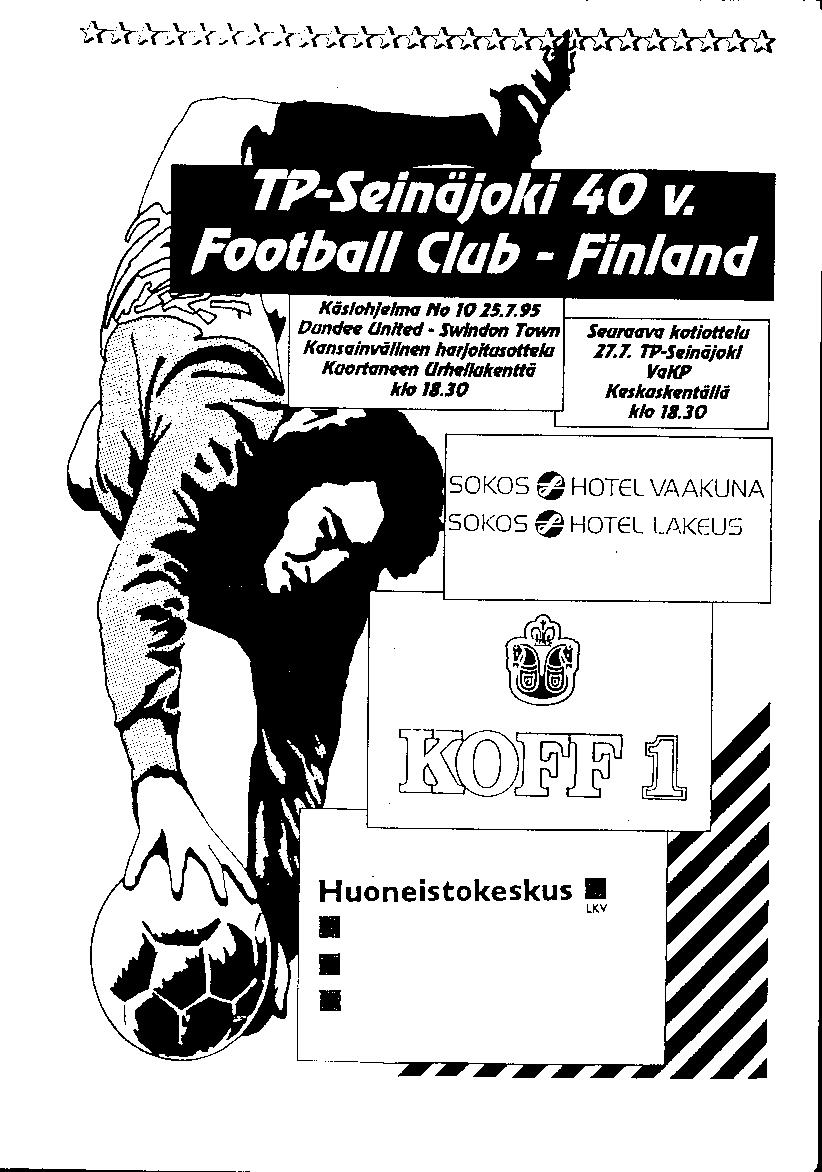 Dundee United vs. Swindon Town
1995-1996
Friendly
£1.75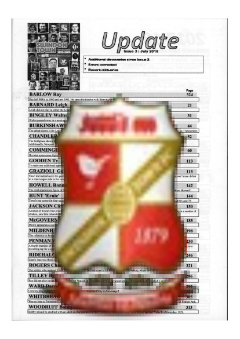 The Register : Update Issue 3
by Paul Plowman
£1.50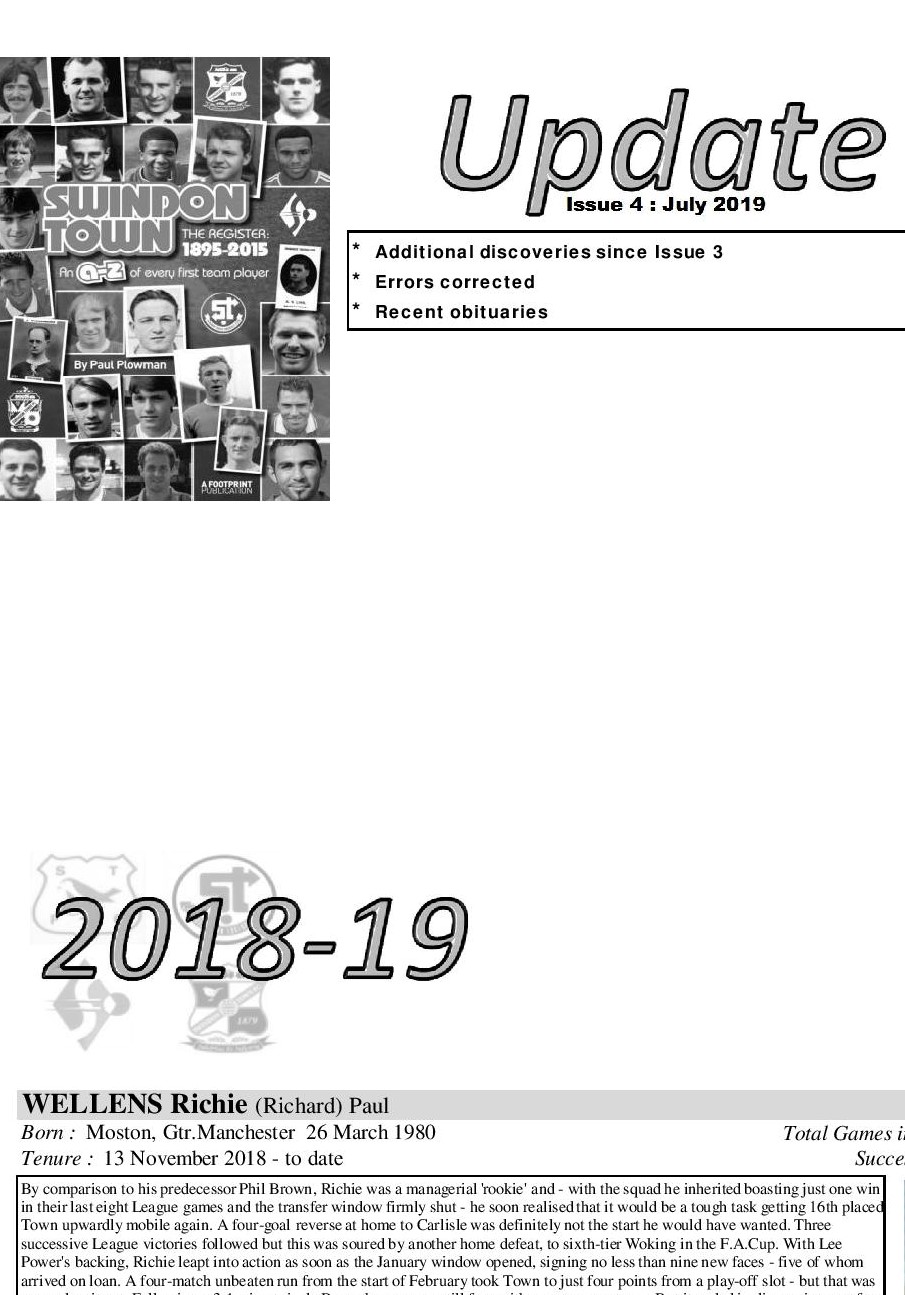 The Register : Update Issue 4
by Paul Plowman
£1.50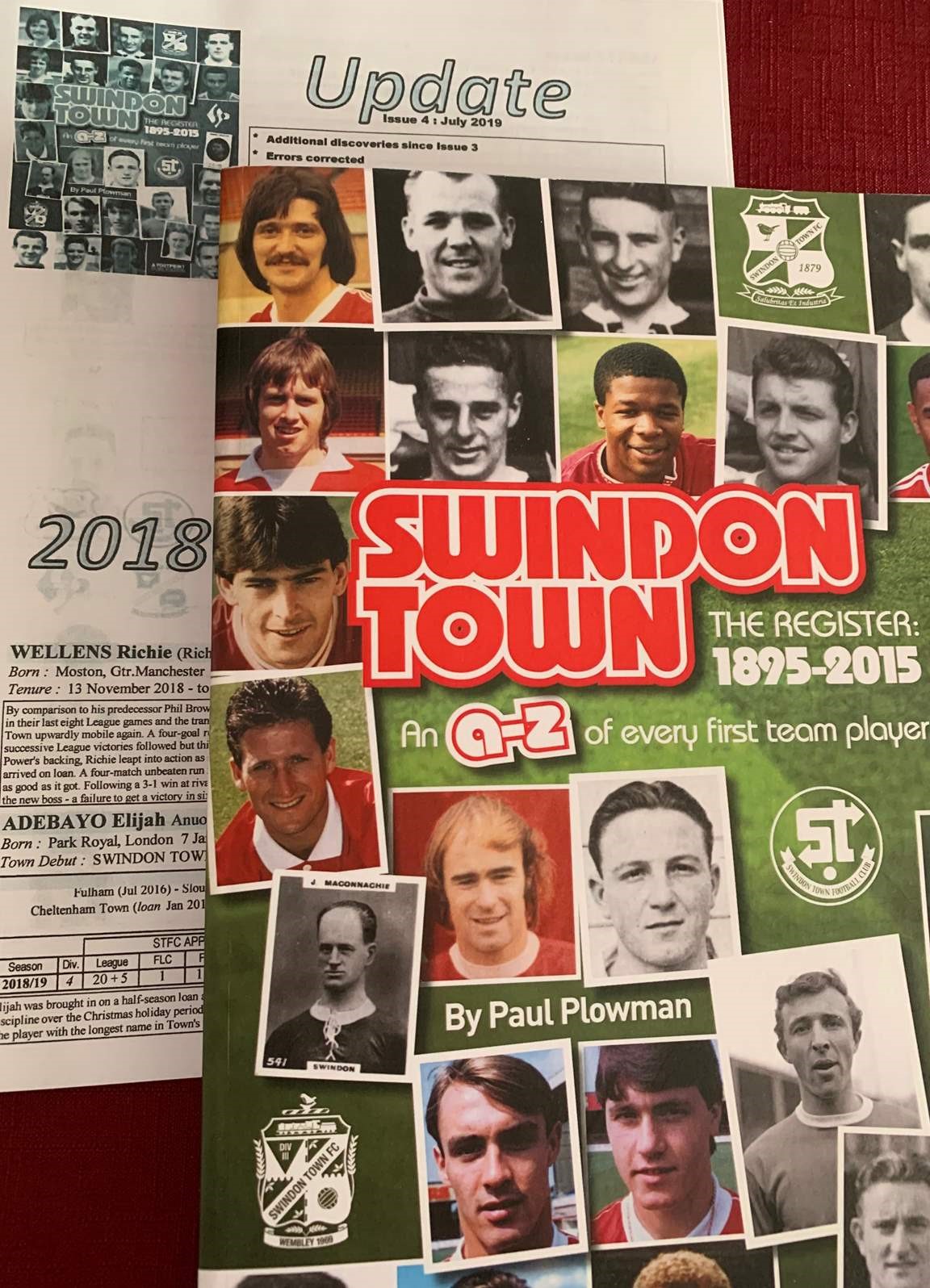 The Register 1895-2015 plus Updates
by Paul Plowman
£23.50
The free postage option has now ceased for programmes and all prices have been reduced accordingly. When your order reaches the checkout, the weights of your purchases will be totalled.
After choosing your shipping preferences, a postage and packing surcharge will automatically be calculated and added before the payment process takes over.
We still offer free post and packing to UK addresses on all books.
For orders outside the UK, please select International Shipping at the checkout.

NO E-MAIL ADDRESS ? NO PROBLEM !
You can now ring on the number below and pay by debit or credit card